RCSCC John Travers Cornwell VC
100th Anniversary Reunion - May 20-23, 2021
The Countdown Begins...Again...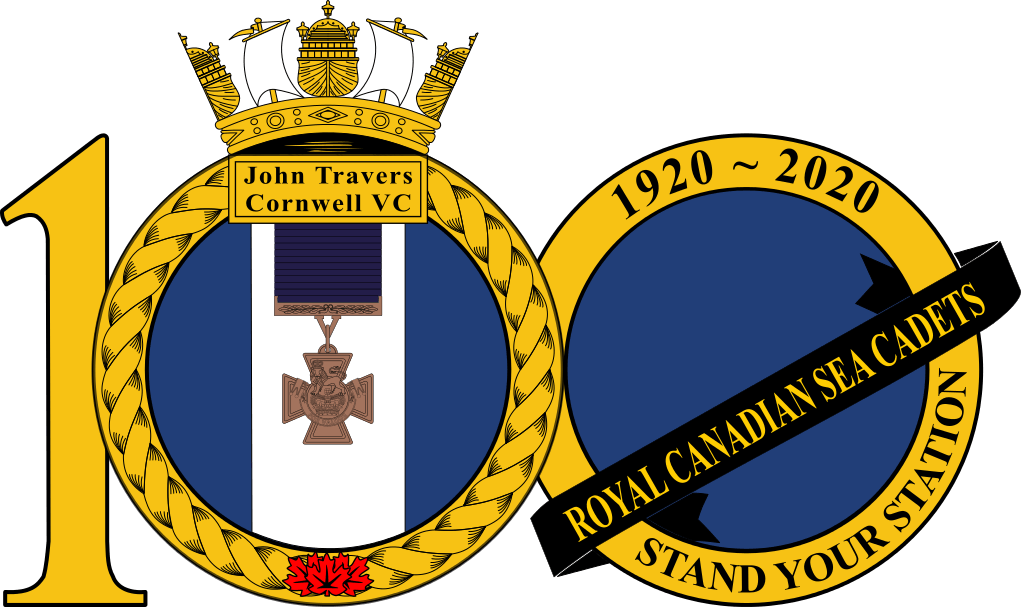 100 years ago today, on June 28, 1920, the Naval Veterans Association made their final decision to form a Boys' Naval Brigade in Winnipeg. Thus, began the glorious history of Royal Canadian Sea Cadet Corps John Travers Cornwell VC. Click on the link to learn more about our Corps history.
You Anniversary Committee felt that this was an appropriate day to announce that, our 100th Anniversary Reunion and Celebration has officially been rescheduled to take place May 20th through 23rd, 2021.
While many of our plans will be reviewed and the details confirmed closer to the reunion, we have re-booked the Hilton Winnipeg Airport Suites for our Meet and Greet, on May 21st, and our Alumni 100th Anniversary Reunion Dinner, on May 22nd. We have also secured the same special room-rate, for those wishing to book a suite that weekend. For further details, and information about purchasing tickets, please visit our 100th Anniversary website.
The 100th Anniversary website will also be your source for any new information, as we plan another great weekend of activities for you in 2021. So, be sure to check back periodically for updates.
We look forward to seeing everyone May 20-23, 2021, to renew old friendships and celebrate the 100+ years of RCSCC John Travers Cornwell VC.
Stand your station,
Your 100th Anniversary Committee.