RCSCC John Travers Cornwell VC
100th Anniversary Reunion
Postponed to 2021...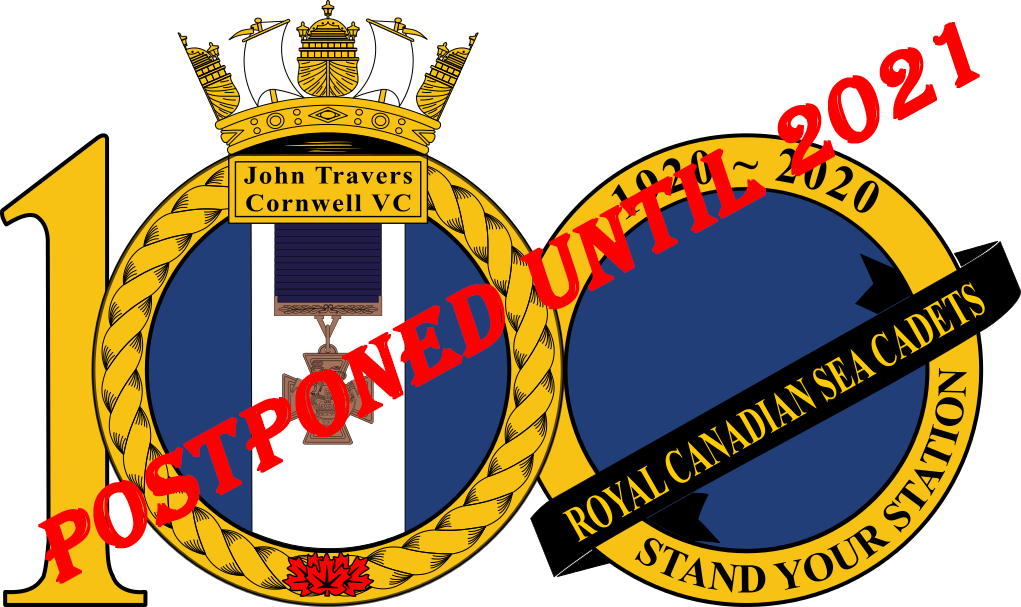 After examining all the information available to them, your Anniversary Steering Committee (ASC) has decided that, for everyone's safety, the best course of action is to postpone our 100th Anniversary celebration until next year. Your Alumni Team will now work to securing a new date, in late May/early June 2021, and re-securing venues for our centennial weekend, including the Meet & Greet and Reunion Dinner.
Stay tuned to our Centennial website (http://centennial.jtcvc.ca/) and Facebook group (JTCVC Alumni) for all the new details. Also, if you or your friends are not part of our e-mail list, please send your contact details to alumniteam@jtcvcalumni.ca. And, don't forget to send us stories and pictures of your time as a JTC Cadet and/or Officer (webmaster@jtcvcAlumni.ca) for publication on your Alumni website (http://wwww.jtcvcAlumni.ca/), Facebook group (JTCVC Alumni) and in our planned 100th Anniversary History Book.
Keep in mind that you can still purchase tickets for our 100th Anniversary in 2021 and we thank all of you that have already purchased your tickets. Those tickets will remain valid for next year's events, but should you wish to have a refund, an e-mail will be sent to you shortly with details on how to request that refund.
For those of you that have made reservations at the Hilton, or other hotels, we remind you to cancel those reservations. We have had a brief discussion with the Hilton and initial indications are that they will provide us with a similar discounted rate for our attendees next year if we re-book our events with them.
The ASC regrets that this delay has become necessary, but they want to err on the side of safety for our Alumni members. We hope that you will all understand and that you will join us in May/June 2021 to celebrate 100+ years of the best Sea Cadet Corps in the Country, Commonwealth and the World! Stand your Station and stay healthy!