Freedom of the City Reaffirmation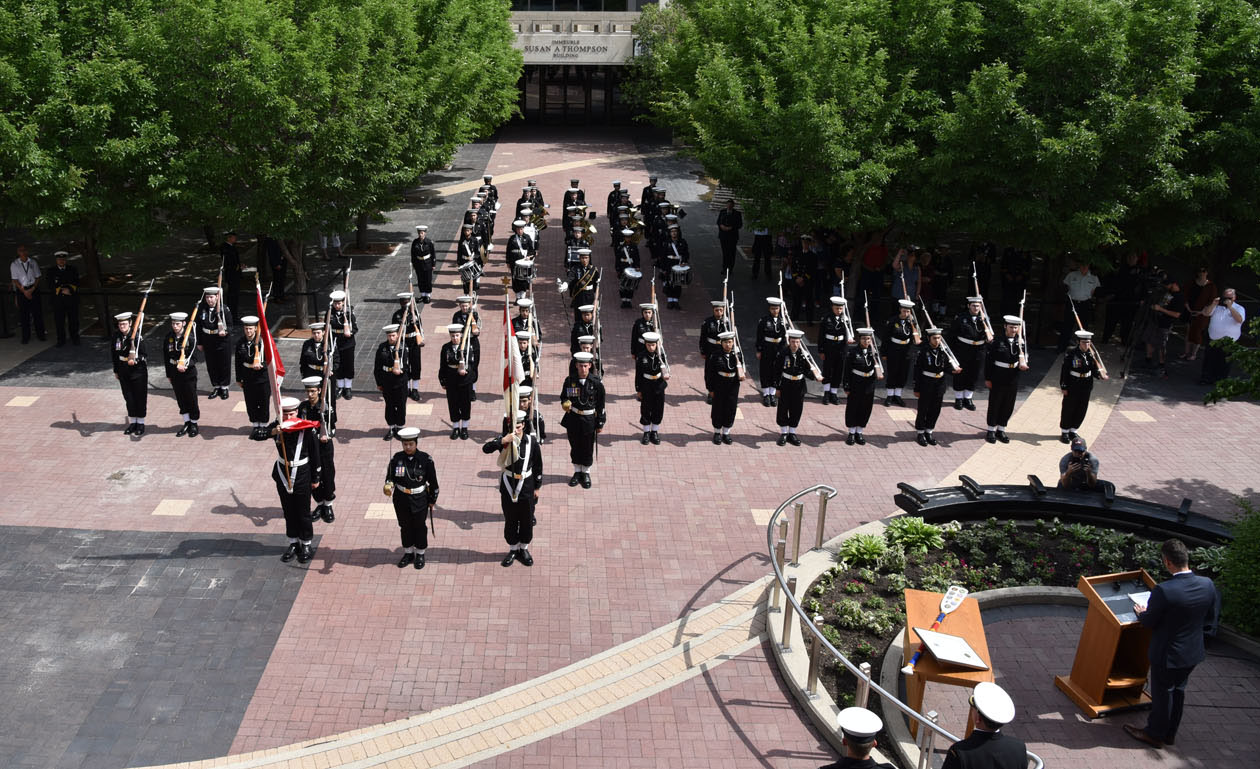 The Freedom of the City Ceremony is a centuries old tradition in which a municipality bestows upon a military unit the freedom to parade in the municipality's streets (i.e. the Freedom of the City). Though the Corps was originally bestowed this honour back on November 19, 1983, His Worship, Mayor Brian Bowman, will, on behalf of the City of Winnipeg, reaffirm the Freedom of the City for Royal Canadian Sea Cadet Corps John Travers Cornwell VC, in a ceremony at City Hall, on May 22, 2021.
The Cadets and Officers of RCSCC John Travers Cornwell VC will perform the ceremony, but a division of Alumni will parade with the Cadets and will be inspected by the Mayor (see Dress below).
When:
Saturday, May 22, 2021
1000 hours (10:00 AM)
Where:
Winnipeg City Hall
510 Main Street
Winnipeg, MB R3B 1B9
Dress:
Cadets & Military: Dress uniform with medals

Alumni: Those that wish to participate in this ceremony must dress appropriately, (i.e. dark dress pants and a black or white JTC Alumni or Cornwell Branch shirt--see the Souvenirs page for details on purchasing a shirt).
Cost:
Free