Picture at the Manitoba Legislature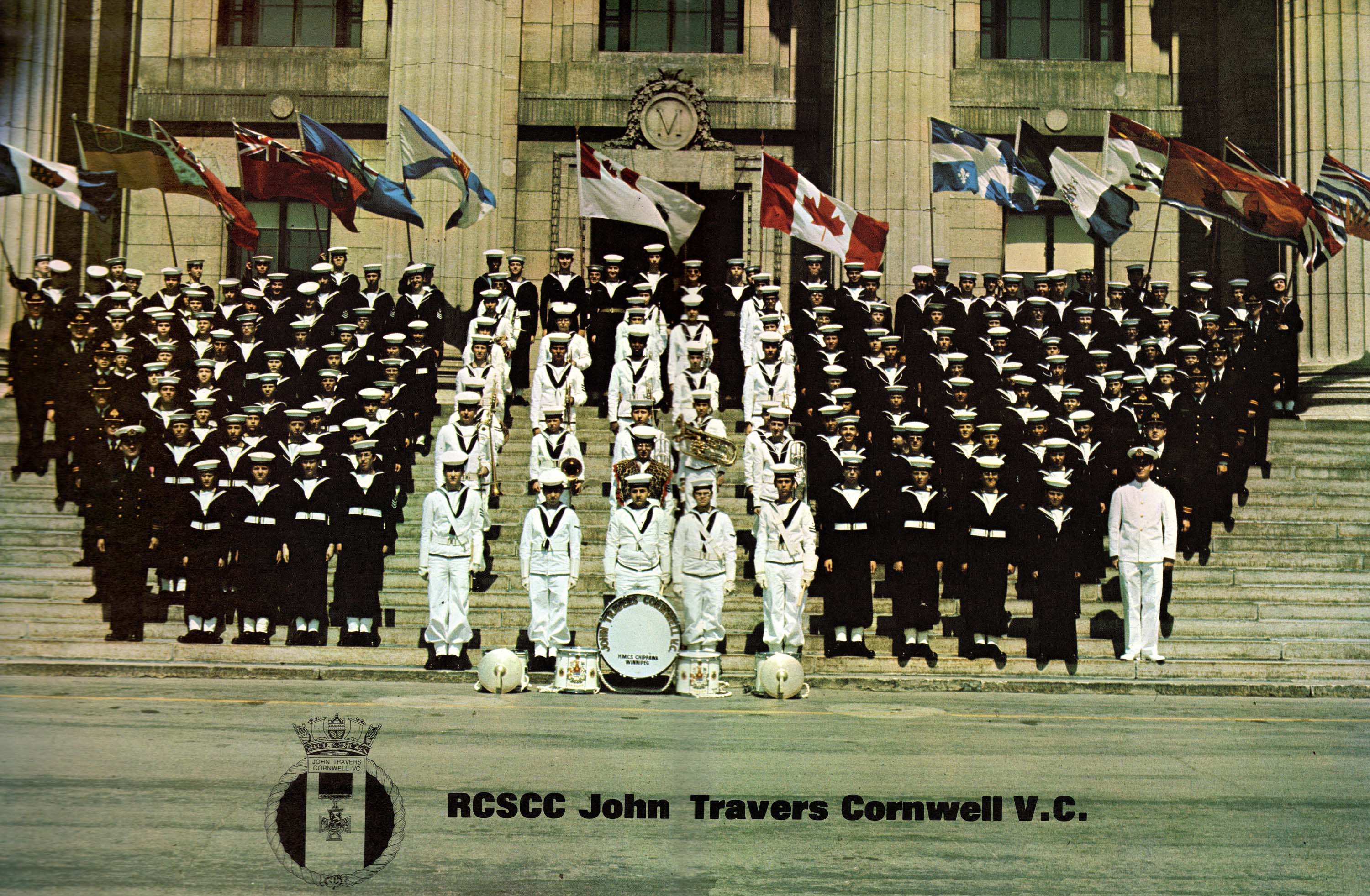 In 1972, when RCSCC John Travers Cornwell VC was celebrating its 50th anniversary, the above picture was taken of the Corps. It is our intension to recreate this photograph from our past, as a result, we plan to have the Alumni muster on the rear steps of the Manitoba Legislature, on Saturday, to recreate it. The Corps will recreate the photograph the following week during their annual picture and promotion parade.
After Freedom of the City ceremony, the Alumni present there will be transported, from City Hall, to the Manitoba Legislature grounds, for the recreation of the picture.
When:
Saturday, May 22, 2021
1400 hours (2:00 PM)
Where:
Rear Steps of the
Manitoba Legislature
450 Broadway Avenue
Winnipeg, MB R3C 1C2
Dress:
Alumni: Those that wish to participate in this picture must dress appropriately, (i.e. dark dress pants and a black or white JTC Alumni or Cornwell Branch shirt--see the Souvenirs page for details on purchasing a shirt).
Cost:
Free